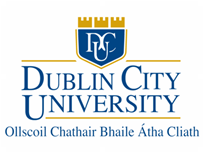 I was honoured to speak to the students on the Dublin City University Masters in Journalism program this morning.
I did it from my home office here in Stockholm over Skype, and I often wonder if I'm actually doing any good, or if my head-on way of tackling the subject just frightens the life out of people.
I enjoyed it though, and I hope they did too, and it gave me the idea of reviving this blog, principally as a way of saving time; the more you can refer people to texts, images and videos you've already made, the less time you have to spend going through them all again in lectures and presentations, and the more you can answer their questions.
So soon I'm going to pop up a Youtube clip going through my bag to show you what tools I don't leave home without, and try to illustrate the workflow from some stories I'm doing.
Working across different platforms with text, images, audio and video all at the same time can be stressful, but it can be done with a little planning and research.
In the meantime, feel free to send a mail (philip at eblana.se) or a tweet  (@philipoconnor) if you have any questions or suggestions.
Because one of the things I forget to mention to them this morning is that being a multimedia journalist is not just broadcasting in various forms – it's dialogue with your audience, your peers and your detractors.